Suzanne van Rooyen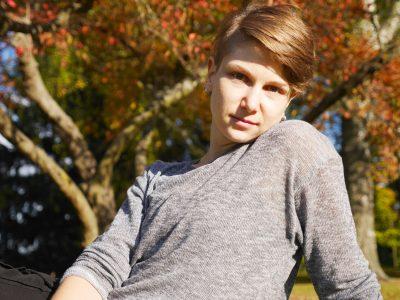 Lataa painokelpoinen kuva
Helsinki
Kirjailijavierailut
Kirjavinkkaus
Työpajat
Virtuaalivierailut

Tulosta kirjailijatiedot
Tulosta kirjailijan esittely ja tuotantotiedot. Voit hyödyntää koostetta vierailun markkinoinnissa.
Kirjojeni kohderyhmä
Aikuiset , Alakoulu , Lukio/ammattikoulu , Yläkoulu
Kuvaus
Originally from South Africa, I have been living in Finland for more than 6 years and have a Masters degree in music from the University of Jyväskylä. I currently work for the International School of Music Finland as well as the International School of Helsinki where I teach class music.
A proud geek and passionate about all things science fiction and fantasy, I've been on panels at FinnCons, SweCons, and WorldCons sharing the stage with Cheryl Morgan, Catherynne M. Valente, Amy Alward, and Janet Edwards amongst others. I look forward to participating in WorldCon75 right here in Helsinki.
Mitä teen vierailulla?
I am happy to give talks on the topic I am most passionate about: diversity in speculative fiction, specifically diversity in Young Adult literature. Being genderqueer, I enjoy talking about authentic representation of diverse characters, particularly LGBT+ characters, not only in books, but also in movies and TV series. I am also happy to offer writing workshops to students aged 12-18, or older, on the basics of story writing, character development, and world-building.
Tuotanto
I am the author of several novels including YA titles The Other Me and Obscura Burning, as well as the NA science fiction novel, Scardust. I've also had several short stories published in Space and Time, Niteblade and others, including a translation of my story Where Dreams are Grown in Tähtivaeltaja.