Veli-Pekka Hänninen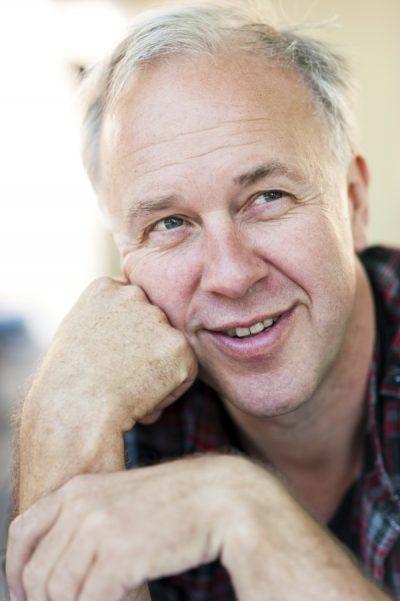 Helsinki
Skriv ut faktapaket
Skriv ut faktapaket om författaren och hens produktion. Du kan använda faktapaketet tilla att marknadsföra författarbesöket.
Målgruppen för mina böcker
Vuxna , Högstadium
Beskrivning
Olen toiminut 15 vuotta päätoimisena elokuva- ja Tv-käsikirjoittajana. Tunnetuimpia töitäni ovat elokuvat Varasto, Pieni pyhiinvaellus ja Joulukuusivarkaat. Olen osallistunut lukuisten palkittujen TV-sarjojen, kuten Kylmäverisesti sinun, Suojelijat, Helppo elämä ja Kotikatu käsikirjoittamiseen. Olen tehnyt myös pari oopperalibrettoa säveltäjä Kirmo Lintiselle (Fitness ja Loputon lompsa). Esikoisromaanini, Minä vakuutusetsijä ilmestyi elokuussa 2012. (WSOY) Läheisin tyylilajini on tragikomedia, mutta ole tehnyt lähes kaikkea sitcomista tragediaan. Olen myös kouluttanut kirjoittajia ja puhujia, kuten pappeja. Entinen ammattini oli pastori.
Pieni Pyhiinvaellus /Small pilgrimage won Venla-prize, 2000 (Best TV-film in Finland) and first price in Tampere film festival and in Laon
Helppo elämä (Easy living) won Venla-prize 2010 and Kultainen Venla-prize 2011. (Both for best tv-series in Finland)
Suojelijat (Protectors) won  Venla-prize  2008
Kylmäverisesti sinun  (Yours in cold blood)  nominated 3 times for Venla-prize
Vad jag gör under besöken
Olen valmis puhumaan yhteiskunnan instituutioista ja ihmisistä niiden rattaissa. Uskonnosta, rikoksesta, vakuutusalasta, kirjoittamalla elämisestä ja elämästä kirjoittajana. Pidän päämääränäni houkutella kuulijat nauramaan ja sinä ohessa antaa tilaisuuden oivaltaa jotakin todellista oman elämän ja maailman tilasta.
Produktion
ROMAANIT
Hämärämies, WSOY 2013
Minä, vakuutusetsivä, WSOY 2012

SCRIPTS
Films for screen or TV:
Varasto. (The wearhouse) 2011. Featurefilm. Dir. Taru Mäkelä, Premier 2011
Pullukat. (The Fatties) 2011. 2 -episode tv-film. TV 1. Dir. Pirkka-Pekka Petelius, Premier 2012
Lopun alku (The beginning of the end), TV 1 2009, 2-episode tv-series. 2009. Dir. Heikki Kujanpää
Joulukuusivarkaat ( Chistmast tree thieves), TV 1 2009. Nominated for Venla-prize. Dir. Heikki Kujanpää
The man exposed. (Finnish version of "Dressed up as a priest"). Feature film. 2007, dir. Aku Louhimies
Pieni Pyhiinvaellus /Small pilgrimage. 60 min, TV2 2000
Minä, joki ja metsä/ The river, forest and I, 60 min, TV1 2000. Dir. Pekka Karjalainen
Minäkin rakastan sinua/As I love you, 60 min, TV1 1998. Dir. Pekka Karjalainen
Pastoraali /Pastoral, 58 min. TV1 1996, Dir. Pekka Karjalainen

Series:
Helppo elämä (Easy living) MTV3 2019-2011. 5 episodes in seasons 2. and 3
Suojelijat (Protectors) Drama for Channel 4 (1 x 10 episodes) 2008
Kotikatu (Homestreet), YLE 1 Weekly drama 2007-
Kylmäverisesti sinun (Yours in cold blood) Channel 4, 2000-2004. 3 x 10 episodes
Rikas mies (A rich man), drama, MTV3 (3 episodes)
Hyvät neuvot kalliit (Good advice needed), drama comedy fo r MTV3 1999-2001. 2 x 15 episodes.

Radioplays
Kuumat munkit (Hot monks), YLE 2005
Lyhyt oppimäärä kristinuskosta ja linja-autoilusta. /Short lectures in christian faith and how to drive a bus, YLE 2004
Onnenkauppaa. (Hazard) YLE 2000-2002. (series)